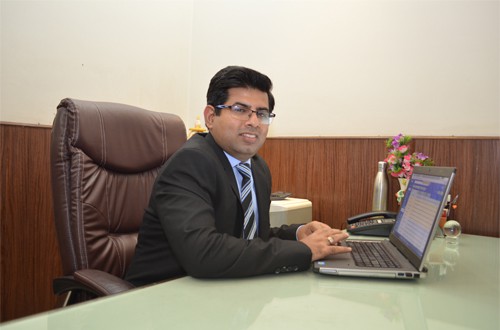 The Idea of becoming a top-notch Provider of Talent Management Solutions first germinated in the mind of the promising entrepreneur, Mr. Sandeep Arora who were observant of the growing needs of the Recruitment Industry and wanted to harness the untapped potential in the realm of HR and Recruitment. Founded in 2008, V4 Solutions had a modest start to begin with and provisioned the manpower needs of Manufacturing Sector. By the year 2010 with the expert guidance of the Advisory Team and determined Recruitment Team V4 Solutions succeeded to be the Recruitment Partner to around 30 Consumer and FMCG Brands Nationally.
Since then the company has never turned back and kept on adding value to the services and succeeded to empower partnerships with both Clients and Candidates. It was the efforts of the enthusiastic team and trust of the retained clients that the company commenced the Office in New Delhi and entered a totally new phase of becoming a Domain Specialized Recruitment Services Provider in 2014.
Today, V4 Solutions is a team of Account Managers Pan India who supports the Geographic Hiring Needs and A Great Domain Specialized Internal Recruitment Team with more than 100 Clients in the ever-increasing Client Base.
V4 Solutions passionate journey has empowered it as a trusted name for hiring needs at middle and senior level positions and we are crowned to acknowledge that more than 80% of the company's revenue is generated from the retained partnerships with our happy customers.
With the years of successful services in Leadership Hiring, Permanent Hiring and RPO Services, V4 Solutions is now progressive to establish a preeminent one-stop-shop to meet all the HR engrossments namely Payroll, Corporate Trainings, HR Events, Corporate Gifting Solutions and Resume Builder services.